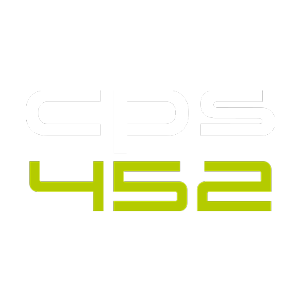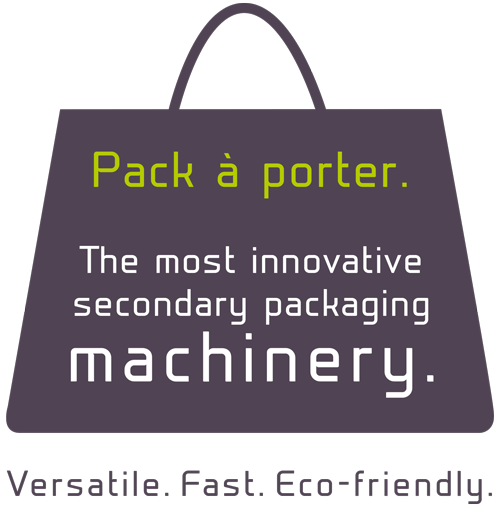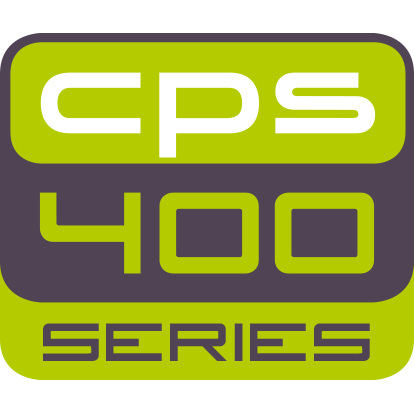 Macchina per il packaging secondario di confezioni
di pannolini per adulti e bambini, assorbenti,
rotoli e altre tipologie di prodotti

Packaging material thickness:
Polyethylene (PE): from 35 to 90 My (microns) Density 0,87/0,93;
Different film thickness TBD:
Max. poly reel diameter: Up to 450 mm;
Max. poly reel width: Up to 1850 mm.
Change-over time:
Max. 25 min. – based on staff training and performances.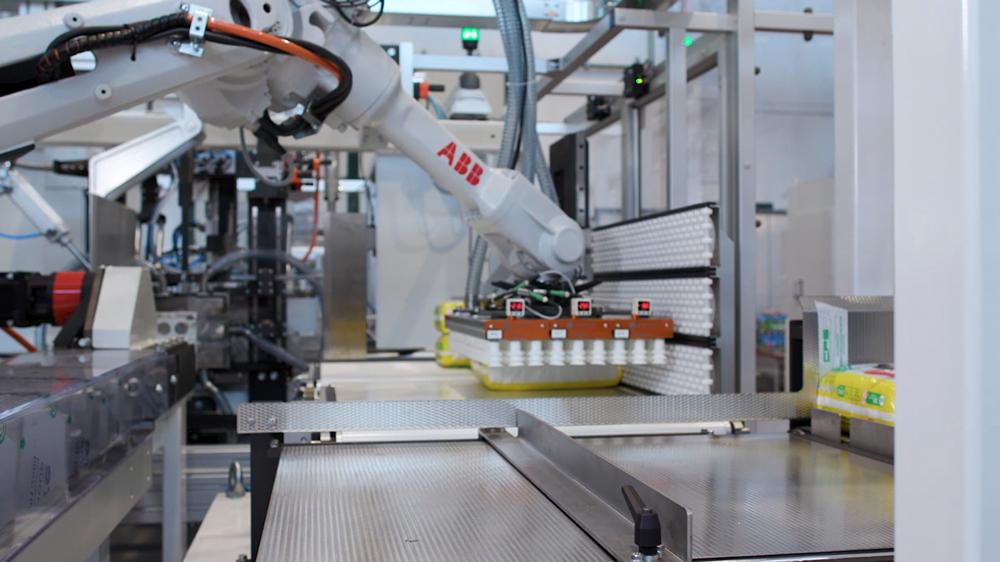 Operating panel HMI
Boom mounted rotating "HMI" enabling machine control and management.
The system allows to:
Monitor technical functions, check them and adjust them for optimum performance;
Store format parameters in order to facilitate format changeovers;
Detect the trouble shooting machine diagnostics;
In English and Italian (on request in addition the customer's language).
Finished Bundle dimensions
Width
180 mm – 600 mm (with ACTIVE PULL TECH 240 mm – 600mm)
Length
180 mm – 600 mm or 1200* mm
Heigth
100 mm – 400 mm (diapers and tissue)
65 mm – 300 mm (feminine care)
Overlapping
50/60 mm
Pitch (length)
max 1400 mm
Handle (optional)
50/60 mm
Max Reel (width)
1850 mm
Product handling:
With robot ABB IRB 1200 6 axes (diapers adult & baby).
Collating unit (femine care – diapers adult & baby – tissue roll).
Manual loading (diapers adult & baby).
Bundle Speed:
Up to 25 cycles/min.
*Up to 12 cycles/min with a double stroke insertion sequence.
NB: Production speed depends on the quality of the product coming from up-stream, on packaging material characteristics and final bundle dimensions required.